---
"Stress comes from, trying to do it all on your Own. Peace come from Putting it all in God's hands." – BOOKER
Many of you have often heard me say; or seen me post that "stressing" and "worrying" is basically worship of he wrong dark master… It is YOU basically DEMONstrating that YOU, do NOT believe, or have faith in GOD, to solve, resolve, bless you. In your trials, issues and dark times. This is not good at all, does not help you any! So why don't you truly have faith in God then, to provide everything YOU will ever need and want?
Enjoy my latest blog, as I offer to lead you to a new path, context and way of living and winning! Enjoy the read…
When I use the phrase "an impossible situation," I'm referring to those challenges in life that seem too hard for us to get through. Perhaps you have been given terrible news from the doctor, perhaps you are dealing with a really toxic work environment, or perhaps you have been single for so long you have begun to believe it is impossible to actually meet any single Christians who actually want to please the Lord like you do.
Whatever trial you are going through that seems too complicated or difficult for you, God always has a purpose for it. So here are possible reasons God is letting you go through an impossible situation.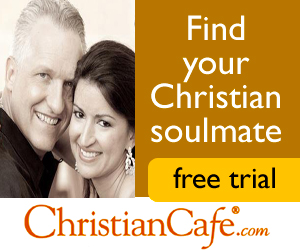 1. God Will Allow You to Go Through Impossible Situations to Produce a Supernatural Dependence in You
God's purpose for the problems he allows us to face is so different than our way of thinking. We imagine that if God is putting us through something, he expects us to accomplish his will. But God never tells us do something so that we can accomplish something for him. Rather, God tells us to do things so that we will come to him for the strength he alone can provide so we are then able to accomplish his will (John 15:5). As Augustine wrote, "God orders what we cannot do, that we may know what we ought to ask of him."
In fact, this was one of the purposes of God's laws to us. While God certainly gave us his laws to teach us how we ought to live, the Bible also teaches us that God's laws are actually impossible to follow perfectly in our human strength. So God did not give us his moral laws just to tell us how to live. He gave us the law to show us how desperately we need him. I could live my life on my own strength if I was not required to obey God's laws. That's what all humans do, which is why we sin. But when I am required to live up to God's standard, I can't do it. This is why Jesus came. For in Romans 8:3-4 (NIV) it states:
For what the law was powerless to do because it was weakened by the flesh, God did by sending his own Son in the likeness of sinful flesh to be a sin offering. And so he condemned sin in the flesh, in order that the righteous requirement of the law might be fully met in us, who do not live according to the flesh but according to the Spirit."
The law was not the problem. Our ability to follow the law is the problem because of our sinful nature. Thus, through God's requirements of the law on us, God is not telling us to just do better at following his rules but rather to turn to Jesus so we can do the impossible by his Spirit.
Likewise, this principle applies to all impossible situations God allows us to face. He is not calling us to be better. He is calling us to be his, to be fully dependent on Christ so through the Spirit we can be strengthened to do the impossible. Again, as Augustine wrote, "God orders what we cannot do, that we may know what we ought to ask of him."
2. God Could Be Allowing You to Go Through an Impossible Situation to Completely Break You Down So He Can Remake You and Raise You Up
Sometimes God doesn't want you to survive what you are going through. I don't mean that God wishes any ill will for you. Quite the contrary. What I mean is that sometimes God knows you need to die to some false hope, die to some dream you dreamt up yourself, die to some longing God doesn't have planned for you – because God really does want us to die to ourselves.
But some of us our survivors. And I mean that in the worst way. Some of us are stubborn and strong. We can take a lot of punishment. We've learned through the hardships of life how to take a punch and get back up again. And while the world commends us for our toughness, sometimes God is saying, "Stay down. You're going to kill yourself if you keep getting back up because I'm not going to stop until you finally die to yourself and start submitting fully to me."
As C.S. Lewis said, "Die before you die; there is no chance after." What he means is that while we are alive on earth, we have to give ourselves to Christ because once we die our chance to accept God's grace in Jesus has passed. We need to "die" before we actually die.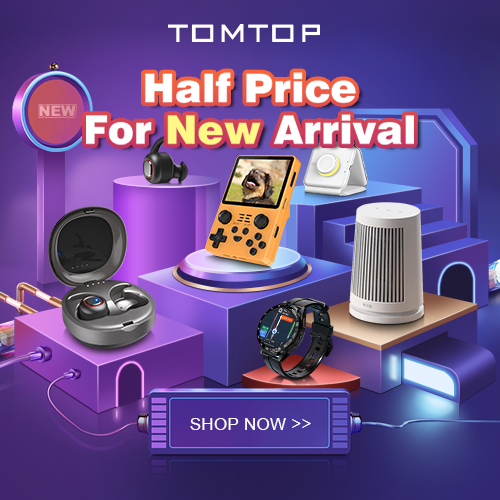 Many of us want to die to our old selves and live for Christ but that nasty habit of doing everything we can to stay alive through our own desperate clutch on life comes and resists the command to take up our cross and follow him.
We are like the criminals who died next to Christ, still breathing long after Jesus chose to die so he could get on with being raised. Death is painful and it hurts, but it hurts all the more when it's resisted with tooth and nail. If those on the cross would push their bodies up with their legs, they could last a few more hours before the suffocation and asphyxiation would eventually overtake them. But if you lived too long on the cross they would come and break your legs so you could no longer use them to push yourself up for air.
And so, in love, God is forced to spend much of our lives killing us. If we linger on our crosses, pushing up with our legs so we can breathe just a few more breaths of our worldly life, eventually God will come and break our legs, making the cross even more painful than it had to be. With every trial we face and resistance we put up, God does all he can to kill our pride, or self-striving, our personal righteousness, and our unbiblical optimism when there should be no optimism without Christ. He tries to kill us before we are dead to him forever. He tries to make us give up fighting to breathe our own breath so we can breathe his. God knows that if he doesn't do all he can to break us, we will die trying to live rather than living because we chose to die.
Truly, truly, I say to you, unless a grain of wheat falls into the earth and dies, it remains alone; but if it dies, it bears much fruit. Whoever loves his life loses it, and whoever hates his life in this world will keep it for eternal life. If anyone serves me, he must follow me; and where I am, there will my servant be also. If anyone serves me, the Father will honor him." (John 12:24-26)
We must hold fast to Christ and never give up fighting for him and his purposes. But to live in Christ we must die to everything else.
Death hurts, but it hurts more and it takes longer when we resist it. In love God will do whatever he can to kill our old selves because if we never die to ourselves then we will never be raised to new life in Christ. God puts us through impossible situations so that the impossible can happen by his grace.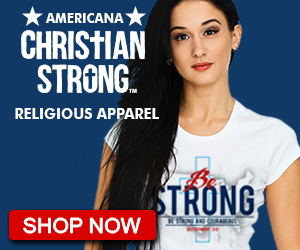 3. God Allows Us to Go Through Impossible Situations So We Will Learn That His Grace Is Sufficient
Sometimes God will rescue us from the troubles we are in and change the circumstances around us form unfavorable to favorable. But at other times God does not use his power to change what is going on around us but rather to change what is going on inside of us. There's always two ways to solve a problem: 1. Change your external conditions to solve the issue, or 2. Enhance your internal ability to deal with what is going on externally. For example, in 2 Corinthians 12:7-10 Paul states:
So to keep me from becoming conceited because of the surpassing greatness of the revelations, a thorn was given me in the flesh, a messenger of Satan to harass me, to keep me from becoming conceited. Three times I pleaded with the Lord about this, that it should leave me. But he said to me, 'My grace is sufficient for you, for my power is made perfect in weakness.' Therefore I will boast all the more gladly of my weaknesses, so that the power of Christ may rest upon me. For the sake of Christ, then, I am content with weaknesses, insults, hardships, persecutions, and calamities. For when I am weak, then I am strong."
God didn't take the thorn away, but God did show Paul that his grace is always sufficient. So one reason God may be allowing you to go through something impossible is to show you the same thing.

---