---
---
Imagine going to the doctor because you feel unwell. Upon arriving, you demand he give you an in-depth blood test, an EKG test for your heart, and an MRI of your whole body.
However, he then asks you, "How much water do you drink every day? How much sleep are you getting? What does your diet consist of? And do you regularly exercise your body?" It then becomes clear you are not doing the basics, thus there is no need for complicated solutions at this point.
This same thing can happen to Christians who long for a spouse. At times, there are complex changes that can be made which can really help. Sometimes you need to fast, to ask others to pray, to try things outside of your comfort zone, and so on.
But you won't know if you need any of those things if you are not first doing the biblical basics. So before you try anything extreme, make sure you are at least doing these three things to find a godly spouse.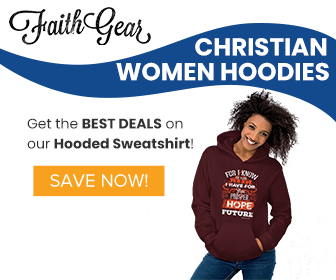 1. Ask in Faith
There's a difference between asking God for something and asking God in faith for something.
The first step to receive anything good from God is to ask in faith. And it's no different for when it comes to asking the Lord for a godly spouse. If you don't ask in faith, you can't receive what you hope to receive:
Mark 11:24, "Therefore I tell you, whatever you ask in prayer, believe that you have received it, and it will be yours."
James 1:6, "But let him ask in faith, with no doubting, for the one who doubts is like a wave of the sea that is driven and tossed by the wind."
Matthew 21:21-22, "Truly, I say to you, if you have faith and do not doubt, you will not only do what has been done to the fig tree, but even if you say to this mountain, 'Be taken up and thrown into the sea,' it will happen. And whatever you ask in prayer, you will receive, if you have faith."
Of course when we ask in faith, our prayers must still be in alignment with God's will for him to answer them in the way that we hope (1 John 5:14-15, Matthew 26:39). But nonetheless, there are times where God is just waiting to bless us and the only reason he has not done so yet is because we have not yet asked in faith.
You may have asked, but have you asked in faith? To ask in faith means you truly believe God can do it; it also means you are truly willing to do whatever it is God will require of you to receive that thing you ask of him.
If you ask for a spouse in faith, you must be willing to take those steps of faith he will then lead you to take. It's not asking if faith if you are just demanding that God give you a spouse in the way that you want him to give you a spouse.
He may require you to do things that scare you, that you've been avoiding, or things you said you would never try again. But when you ask in faith, you are not only expecting God to do what only he can do but you are also willing to be moved by God to do what he will call you to do.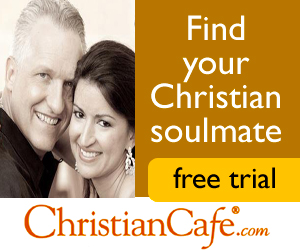 2. Move Forward in Wisdom
Faith without wisdom leads to delusion. Hope without evidence leads to disappointment. And when we are too afraid of accepting reality, we choose to live in denial.
In other words, you can't believe your way into marrying that exact person you feel is the one. It has to be truly of God. And you will know that person is truly the one chosen for you by God when the reality of the relationship reflects the hope you have in your heart.
You can't just have hope. And the relationship can't just be biblical on paper. You have to want to be with this person in your heart, this person needs to want to be with you, and the relationship must be biblical.
If any of these elements are not present, it's unwise to keep pursuing this relationship or holding onto hope that it will happen one day.
Whether you and this person are connecting or you and this person are moving on from each other, it's your job to move forward in wisdom. Yes, live with faith in God. But what is the wise thing to do? Your faith must be paired with wise actions. James 2:17-18 states:
So also faith by itself, if it does not have works, is dead. But someone will say, 'You have faith and I have works.' Show me your faith apart from your works, and I will show you my faith by my works."
3. Live for God with Passion
The most fundamental step a Christian must take if they hope to marry a passionate follower of Jesus Christ is to first be a passionate follower of Jesus Christ themselves. If you are not running after the Lord with all your heart, you will never see those people who are running after God with all their heart.
Where are all the passionate Christians? They are running passionately after God. When you run after God too, the Lord will allow you to cross paths with your future spouse at the right time. Don't serve God so he will give you a spouse.
Serve God because you know he loves you and because you love him (1 John 4:19). And then seek to partner with someone who will help you love God even more, both in word and deed.
As 2 Timothy 2:22 teaches, "So flee youthful passions and pursue righteousness, faith, love, and peace, along with those who call on the Lord from a pure heart."

---