---
Drugs , Sex , Alcohol , and Partying will never fill the void inside of you ___ Only God can!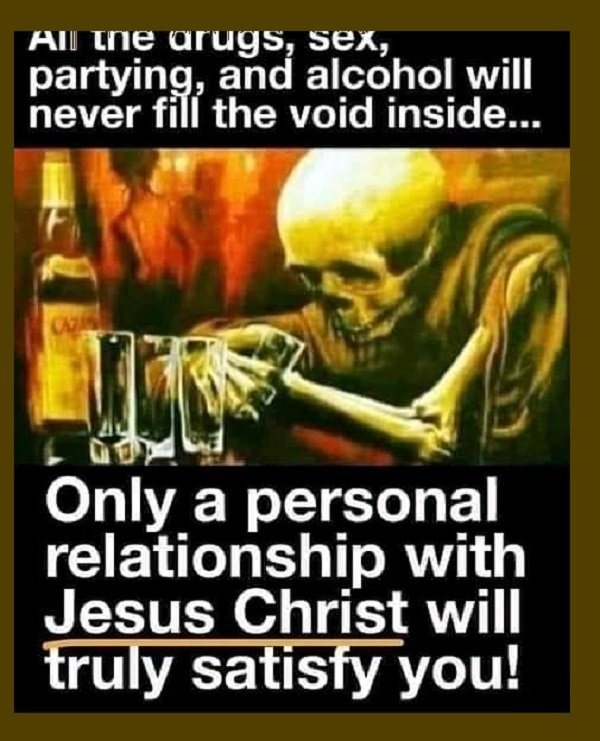 By having faith in, and a personal relationship with Jesus Christ, it allows us to have the proper relationship with our Heavenly Father. Our Heavenly Father loves us and desires that all his children return to live with him again. It is through Jesus Christ that we are able to return to be with the Father.
A personal relationship with Jesus requires consistency. Like any important aspect of my life, this relationship requires a commitment of my time. If I want to learn to play the violin, spin a basketball on my finger, speak French or read the top 100 American novels, I need to commit time to the endeavor. It is humbling because we have to start from the beginning, but everyone has to start at some point. There is no shame — no matter what you "should have done" in your past — in committing to it now.
Our relationship with Jesus requires a steady diet of time in prayer with him. It requires a commitment of time daily saying "no" to other things and carving out time in quiet to hear his voice. More important than the exact amount of time you spend is the consistency of your commitment.
---