---
1. God Is Calling You to Remove Any Hope You Have of Finding Lasting Joy in Anything But Him
Ultimately our joy must be rooted in the Lord. As Philippians 4:4 commands, "Rejoice in the Lord always; again I will say, rejoice."
Here we can see that God does not expect us to always be happy with our circumstances, our relationship status, or our health. God does not want us to pretend that we don't want something that we really do. Rather, God tells us here that even when we don't have something good that we want, we must still "Rejoice in the Lord always."
If God is not our joy, nothing in this world will satisfy us. Even if God does bless you with other good things in this world, you won't be able to enjoy them if are not first satisfied in God. Before God can really bless you, you first need to be full in him. Everything else disappoints us when our hearts are actually looking for God.
As Psalm 27:4 (NIV) states, "One thing I ask from the Lord, this only do I seek: that I may dwell in the house of the Lord all the days of my life, to gaze on the beauty of the Lord and to seek him in his temple."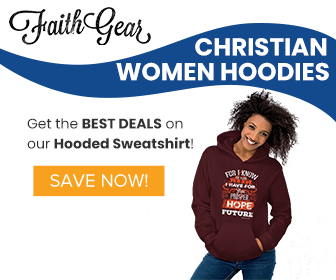 2. God Wants You to Remove Anything That Is Hindering You from Hearing the Word So He Can Bless You
Psalm 119 is the longest chapter in the entire Bible. Verse 1 states, "Blessed are those whose way is blameless, who walk in the law of the Lord!" The next 175 verses go on to explain the importance of knowing God's word and obeying it if we desire to be blessed.
Sadly, because God's word is so available to many of us, we have lost sight of its true importance. We often fall into the false belief that just because something is in abundance it has less value. Because the Bible is always there for us, we seek out special revelations on the internet, special words of wisdom in books, and talented speakers who say things we never thought about before. But if our Bibles stay closed and just collect dust on the shelf, it all amounts to nothing.
Proverbs 28:9 says, "If one turns away his ear from hearing the law, even his prayer is an abomination." Hearing the word of God is crucial if you desire God's favor on your life because it teaches you how to live, what to value, and how to pray. Therefore, to be blessed by God, remove anything from your life that is hindering you from getting into God's word every day.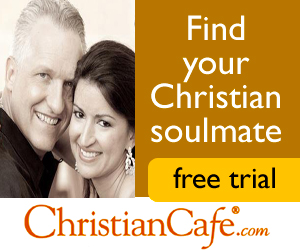 3. God Is Asking You to Remove the Lie That Godliness Is a Means of Earthly Gain
God does bless the godly with good earthly things. But according to Scripture, he gives good things to the wicked too (Matthew 5:45, Acts 14:17, Acts 17:25). So godliness is not a path to earthly blessings. As 1 Timothy 6:4-7 explains:
He has an unhealthy craving for controversy and for quarrels about words, which produce envy, dissension, slander, evil suspicions, and constant friction among people who are depraved in mind and deprived of the truth, imagining that godliness is a means of gain. But godliness with contentment is great gain, for we brought nothing into the world, and we cannot take anything out of the world."
Paul seems to be contradicting himself. First he says godliness is not a means of gain. But then he says godliness does produce great gain. As usual for rightly interpreting Scripture, the context makes all the difference. Paul first makes clear that godliness is not a promise for earthly gain. But the type of godliness that produces contentment in God does produce huge gains because this world is fading but God is forever.
None of this means Paul is saying that earthly blessings are bad (1 Timothy 6:17). He doesn't condemn riches (just the love of riches, 1 Timothy 6:10). He simply makes it abundantly clear that things on earth should be used to help us store up more treasures in heaven so we can be truly blessed (1 Timothy 6:18-19).
4. God Wants You to Remove Your Preconceived Ideas of What His Blessings Will Look Like
Perhaps you are waiting for a man over 6 feet tall who wants to start an orphanage with you one day. But maybe God is waiting to give you a man who is shorter than that and has other ministry passions but is willing to support you in your desire to help at an orphanage. Perhaps you are waiting for a wife whose been an obedient Christian from her youth. But perhaps God is waiting to give you someone who has become a Christian later in life, turned from sin, and is now completely passionate about Jesus.
The point is, oftentimes the limiting factor that is hindering God's blessing is our own false expectations. Let go of what you think you want and allow God to give you what he knows is best. As Ephesians 3:20-21 states:
Now to him who is able to do far more abundantly than all that we ask or think, according to the power at work within us, to him be glory in the church and in Christ Jesus throughout all generations, forever and ever. Amen."
---